A few questions the BBC asked us recently....

What are your views on the government's current policy, especially with regards to the temporary banning orders?


This law has been instigated to: "protect the public, especially young people, and target suppliers and manufacturers who subvert our laws and advertise harmful substances as 'legal' and 'safe '. (Police Reform and Social Responsibility Bill – Clause 152 / Schedule 17 – August 2011 ) Protecting the public against harm is very noble but what is being achieved by this law is the exact opposite. Neither are manufacturers who subvert laws being duped as most of the companies selling these "research chemicals" work and comply with the law fully.


Lets take a look at the latest ban on a drug labeled "Benzofury". The chemical name for one of the 3 specifically named types of Benzofury is 1-benzofuran-5-ylpropan-2- amine. It has been suggested that these type of drugs (APBs) were first developed as a non-neurotoxic alternative (or replacement) for MDMA (Ecstasy). The ACMD write in its report: "There have been several deaths and hospitalizations in the UK associated with [APBs], although poly-substance use often complicates the case." (Temporary class drug order report on 5-6APB and NBOMe compounds ACMD Homeoffice) Poly-substance use: When people combine a number of chemicals the risk of harm will drastically increase, that said, the APBs are relatively safe, especially when compared to the drug it tries to mimic: Ectasy. 6-APB has lower neurotoxicity (and perhaps no neurotoxicity) compared to MDA & MDMA, it is less likely, or even unlikely to lead to short and/or long term changes or impairments to memory, cognition, and emotion. In fact, a growing number of reports from reputable sources appears to be indicating that 6-APB may be properly considered an effective nootropic compound when taken responsibility, in reasonable amounts, on an occasional basis. Furthermore, a similarly increasing number of anecdotal reports appear to be suggesting that the benzofuran ring-substition used in the synthesis of 6-APB is dramatically reducing, or even virtually eliminating, the compulsion to re- dose. Therefore if ACMD have to shortlist certain chemicals to nominate for banning, there would be a whole array of better picks: Chemicals that are PROVEN to be a lot more harmful.


You could argue that what this ban does is carrying water to the ocean, but the worst thing about it is that it will cause more harm to young people as a ban will not stop them using a chemical at a party or social event. Neither will it stop laboratories in China produce more legal novel compounds and companies in the west selling them.
In the ACMD report there are mentioned 3 specific APB compounds in addition to "their N-methyl derivatives". Within a mere week of the ban, bright chemists and clever salesmen had worked their way around it by developing an APB compound which wasn't an N-methyl derivative , but an N-ethyl derivative . Thereby removing the "m" from methyl, creating a compound with similar effects, all while staying on the right side of the law. This compound called 5-EAPB has gone on sale now but whereas there is plenty of information to be found on the relatively safe 6-apb which since its launch had been tried and tested, there is NOTHING to be found on this new substance. We don't know if it is toxic, addictive, what the correct dosage is, how it effects differ from the newly banned compounds etc. etc. When you look at it bio-chemicaly, this particular compound seems just as safe as the ones that are banned but at the same time the ban resulted in yet another chemical being released which was given the fancy name "Serotoni" (4,4-DMAR). In a short space of time, this chemical has already claimed 2 lifes and 12 hospitalizations in the Ukraine. (police.hu/hirek-es-informaciok/legfrisse...m-ismeretlen-a-para-) Homeoffice explains the timing of putting this temporary ban in effect by stating "It will prevent disaster as the festival season in the UK is starting this month". With these new chemicals of which nothing is know having come on the market as a result of the ban and the formerly legal chemicals ending up in the black market at festivals, they couldn't have been more wrong and this years festival season will prove if this is the case.

When a substance proves to be highly addictive, toxic, damaging to health and society then I think it would be a good idea to put an immediate ban in place in combination with educating people about its dangers and the facts. The APBs that got banned a few weeks ago didn't fall into this category and this ban will do a lot more harm to people's health than it will do good. One substance on the list of chemicals that got banned was 5-IT. This substance is indeed a dangerous one. 12 People died in Sweden after consuming it. As soon as this happened most of the online shops got rid of their stock and stopped selling it. People on internet forums spoke and educated each other about the dangers and use of it stopped almost instantly. No deaths occurred after that and no ban was needed either. There are bright chemical minds working at the ACMD and If government was more thorough than they could possibly have put a ban in place on 5-IT before (or even right after) those casualties. Government doesn't educate people about chemicals and how to take a responsible approach to them, and that's where researchem.net come in. A transparent platform that not only educates people about the real facts of these chemicals, it also puts pressure on those selling them to do so responsibly.

2. When a ban comes in, what effect does it have on business and also buyers?

-Businesses will put massive discounts on the stock they hold of the soon to be banned chemical. -Consumers will stock up on chemicals by ordering large amounts, some will possibly do so for the purpose of resale on the black market. -UK Businesses send their leftover soon to be banned stock of chemicals abroad to other companies in countries where no such ban is in place. Some companies will sell the banned chemicals to buyers in the UK, as it is the receiver's responsibility to be aware of the laws in their country. -UK companies will work together with chemists in labs in China to develop a chemical which isn't covered by the ban but which will have similar effects in users. Often NOTHING is known about this chemicals effect and dosage adding increased danger to consumers.

3. How many people make use of the ChemsRUs research community? When did you start up and how has usage developed since then?

researchem.net have close to 1 MILLION visits yearly consisting of people looking for information about chemicals a and with a fair amount of members populating the forum and answering questions and numbers are growing. I like to think that the information the researchem.netmunity provide has saved lives and will continue to do so. The people we get on the website are those who read up before taking the plunge and decide to use a chemical recreationaly. These are not people who go to a club and put an unknown pill in their mouths bought of a stranger. The researchem.net users are in the agegroup of 25-65 with the average age being aroumd 35 and generally well educated. We see a surge in visitors on researchem.net whenever a ban is about to come in place or a new chemical has been developed which leads to discussions about its properties and possible dangers.

4. What SHOULD the government be doing when it comes to harm reduction for people who choose to ingest these substances?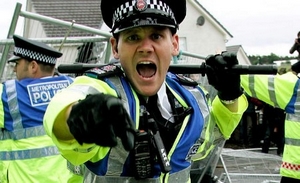 Drug use is an issue for society, not the criminal justice system. No matter how many chemicals you ban or how many people you lock up or sanction, it will simply not go away or help us as a society. Government should force those companies vending chemicals to include the chemical name of the product they are selling and not allow vendors giving it a fancy names such as "Jolly Green Granules or "Brain Blast Powder" which consumers cannot use to gather information.
Socially, government would achieve more by educating people about the dangers, pros and cons and other facts when it comes to RCs and motivate people to educate themselves by joining informative research chemical communities and actively participate in discussions about the subject.